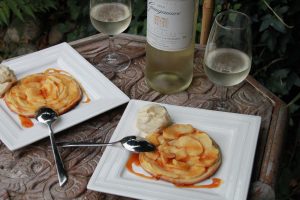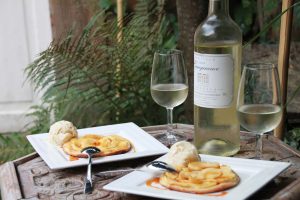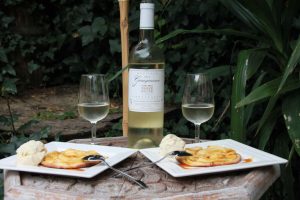 Recipe: thin apple pie
---
A light dessert that pairs perfectly with sweet Grangeneuve!
For 2 people :
2 circles of puff pastry cut into the size of a bowl
3 small apples
Caramel
Vanilla ice cream
30g sugar
30g butter
---
Cut in a roll of puff pastry dough 2 circles with a bowl.
Peel the apples and cut them finely. Place them in a circle on the round of pasta.
Add the butter into small pieces and sprinkle with sugar.
Bake about 20 minutes at 200 ° C.
Decorate with liquid caramel and a scoop of ice cream with vanilla.