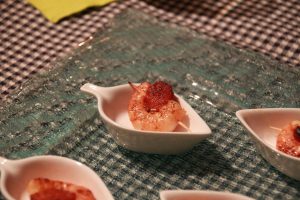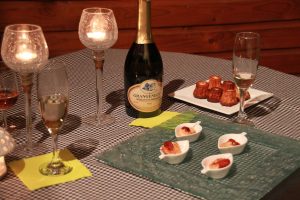 Mini-brochettes of prawns and chorizo for apéritive !
For a cocktail appetizer, serve with sparkling Grangeneuve!
For 4 people :
12 prawns
chorizo
Marinade of the prawns:
4 tbsp of olive oil
1 pinch of garlic powder
1 tbsp of lemon juice
Salt
Pepper
---
Prepare the marinade with all the ingredients and let marinate the prawns at least 1 hour.
Assemble on toothpicks, a prawn, a chorizo slice and fry in the pan.